Waiting on Wednesday is a weekly event hosted by Breaking the Spine, which spotlights upcoming releases that we're eagerly anticipating.

My pick for this week's WoW is...
The Kiss of Deception by Mary E. Pearson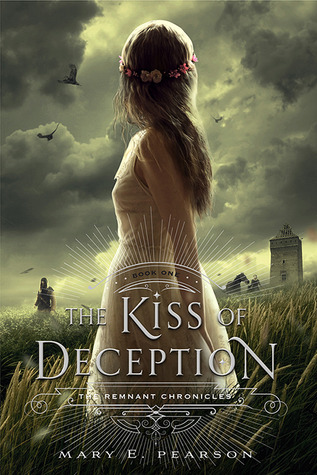 Title: The Kiss of Deception (The Remnant Chronicles #1)
Author: Mary E. Pearson
Release date: July 15th 2014
Publisher: Henry Holt
Genre: Young Adult Fantasy
In this timeless new trilogy about love and sacrifice, a princess must find her place in a reborn world.

In a society steeped in tradition, Princess Lia's life follows a preordained course. As First Daughter, she is expected to have the revered gift of sight—but she doesn't—and she knows her parents are perpetrating a sham when they arrange her marriage to secure an alliance with a neighboring kingdom—to a prince she has never met.

On the morning of her wedding, Lia flees to a distant village. She settles into a new life, hopeful when two mysterious and handsome strangers arrive—and unaware that one is the jilted prince and the other an assassin sent to kill her. Deception abounds, and Lia finds herself on the brink of unlocking perilous secrets—even as she finds herself falling in love.
I actually just heard of this one a couple weeks ago, and I'm so glad I did! It sounds amazing. I'm really loving YA fantasy now, way more than I used to, so I'm really excited for this. Especially since most bloggers who've read it have adored it.